Join our Lent Discussion Groups Running from 24 February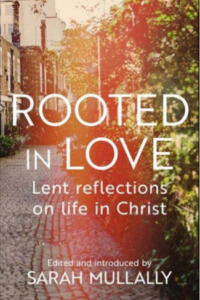 'Rooted in Love' is a new book by Dame Sarah Mullally and her fellow bishops in the Diocese of London that provides 'Lent reflections on life in Christ'. We recommend that you buy the book for your daily reflections. We also invite you to join our online parish discussion groups to explore themes in the book together.
There will be three groups, all on Wednesdays, running for 5 consecutive weeks from 24 February to 24 March:
Morning Group: 10.30-11.45am, led by Sarah Williams and Caroline Halmshaw
Evening Group 1: 8.00-.9.15pm, led by Sarah Rae and Joe Moffatt
Evening Group 2: 8.00-9.15pm, led by Carla Maroussas and Robin Field-Smith
To sign-up to one of these groups, please e-mail Caroline Halmshaw, indicating your preference for morning or evening. She will then confirm and provide the zoom code.
Attendance at all five sessions is helpful but not essential, so please sign-up even if you can't make one or two weeks. There is no cost to the course, other than buying the book (£10 from most booksellers), which we ask you to do yourself.
We hope that our reading, our discussion and our prayers will help us to become more deeply rooted in love.
Joe Moffatt and Caroline Halmshaw